Crowd Control Barriers
Crowd Control Fencing is also known as Ped Barrier / Pedestrian Barrier / Safety Barriers / Crowd Control Barriers and Traffic Barriers.
Ensuring the safety of pedestrians at public events or on construction sites is vitally important. This is the best and most cost-effective crowd control solution for keeping people safe.
This barrier system gives you the ability to manage pedestrians and keep them safe by using strong versatile panels, that easily connect together to create a sturdy control barrier against potential hazards.
We also offer specialist pit barriers / mojo barriers and bar counters.
We are very happy to discuss your event or project with you and will provide no-nonsense information, help and free advice, together with a free site visit if required, and a very competitive quotation. These can be hired separately or as part of a package.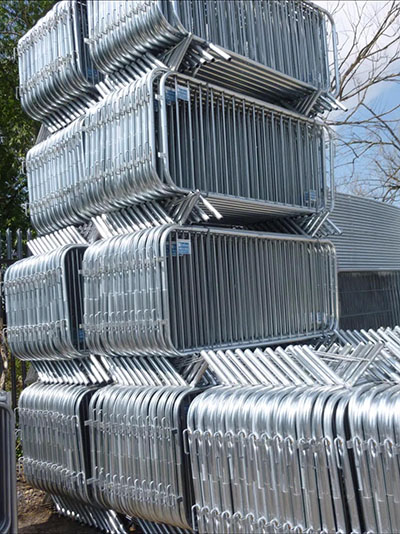 Crowd control barriers at our events