Ground Support and Truss
We can supply Ground Support and Truss for your event, these are ideal for rigging lighting and PA and also provides a great entrance to your event.
Goal Posts
Make a real wow effect at your event – Start and finish lines look fantastic made out of Truss.
Goal posts are the middle ground between roof systems and array towers: while they still stretch across a stage or other area, they are still relatively small and simple unlike the vast systems that span major arenas. Because they include two distinct towers and a horizontal beam, goal posts can hold much more than array towers, making them a good choice for backdrops, advertising, video walls, lights or audio.
The Truss system is great for branding and advertising and helps to make a real statement.
If you're setting up an event stage for an exhibition or a finish line for a race, the portability and versatility of Truss goal posts may be the perfect choice in your next event.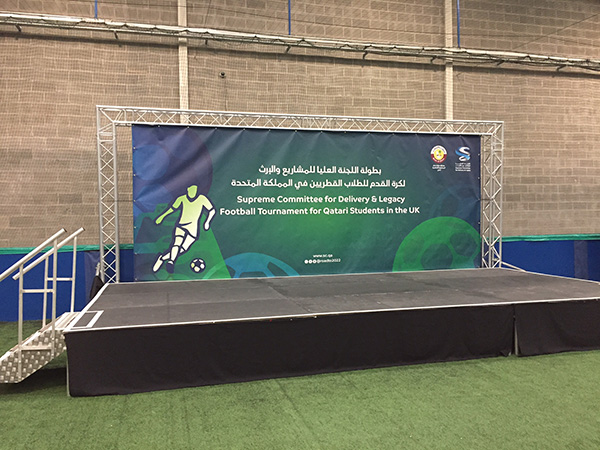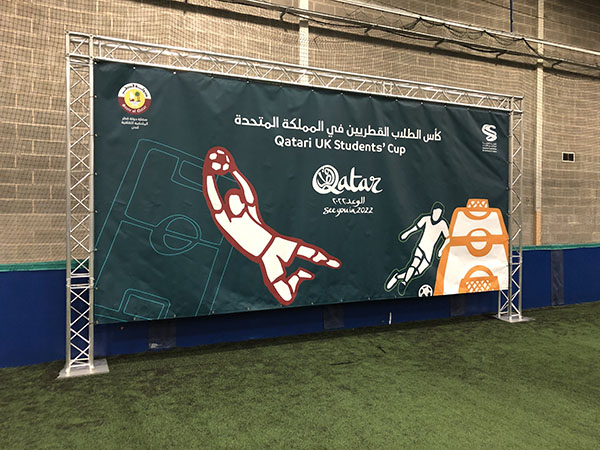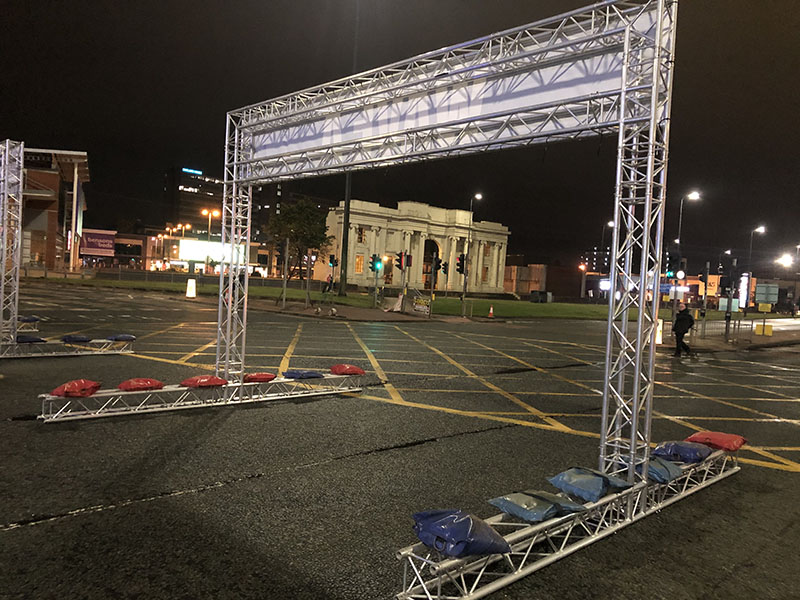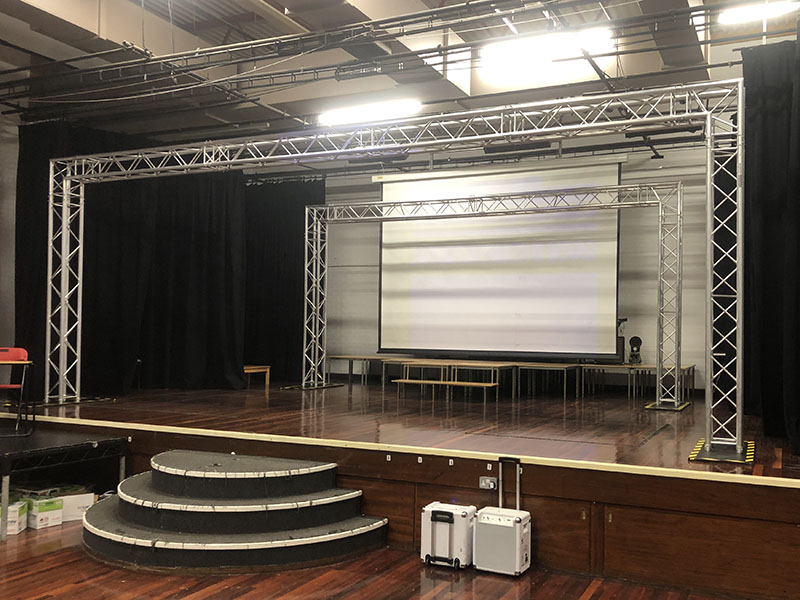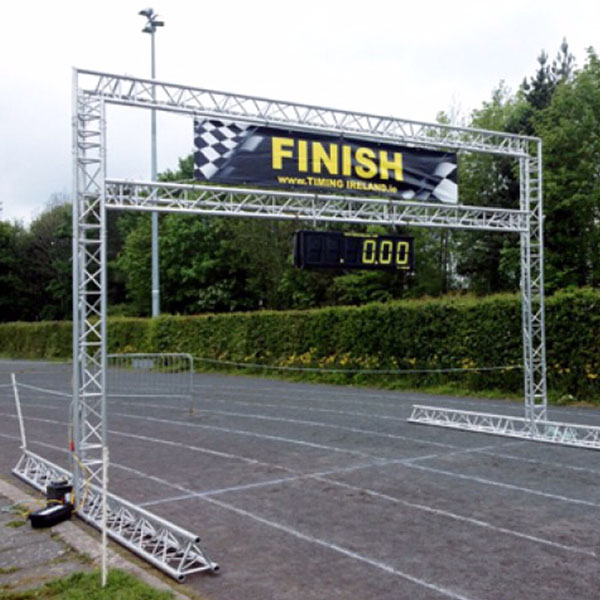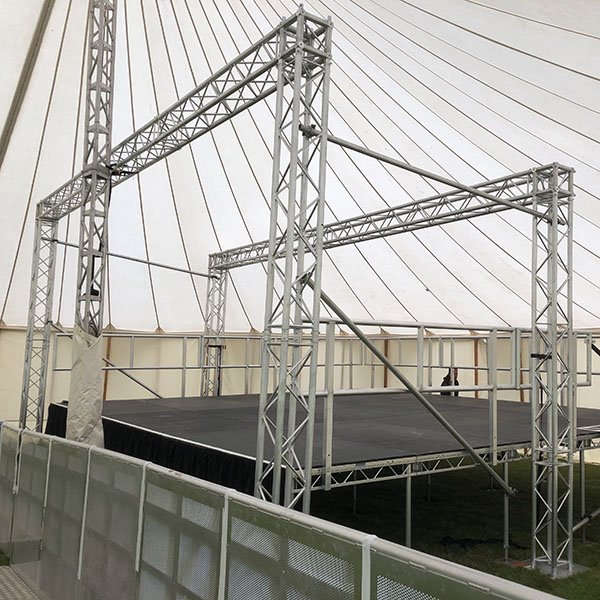 Blackpool Illuminations
We were so pleased this year to be part of Lightpool which is a part of Blackpool illuminations. This was a 8mx7m x 6m high ground support structure.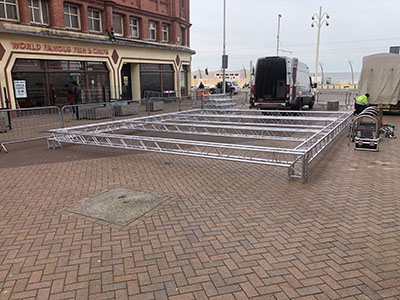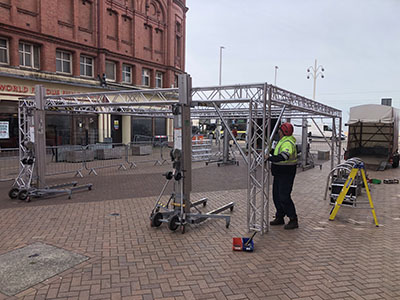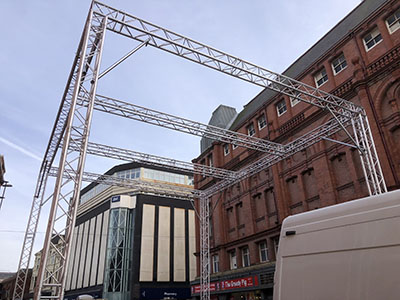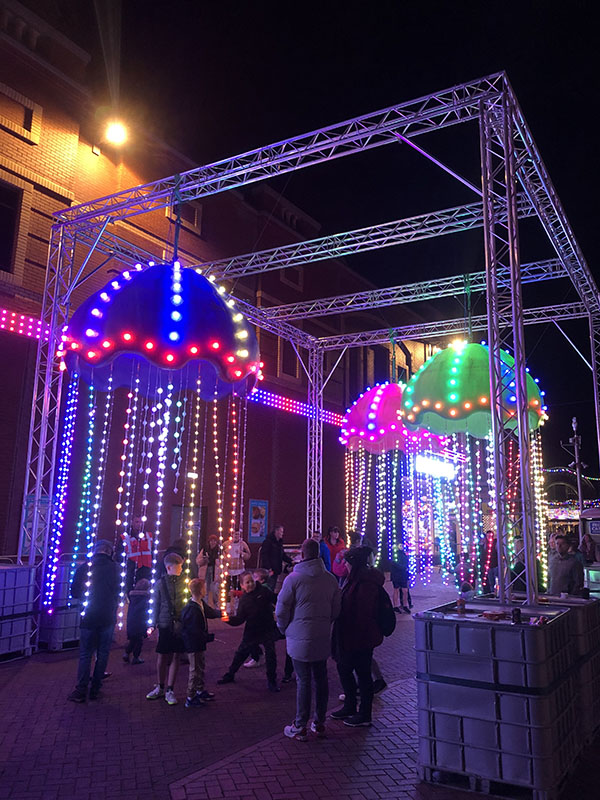 Modular Booth Truss Systems
One of the most versatile truss systems for exhibition booths and trade shows. Make a real difference to your Trade Stand with Evolution stage hire and one of our Truss System.
We also offer DJ Booths and a host of other applications so if you are looking for a company to provide you with a Truss system then please call us.