ES38 Mobile stage for hire
Our ES38 stage is 12mx6m including PA wings. with a 48m² performance area.
The stage comes with 1 set of sidesteps. The stage takes approximately 2 hours to set up and one hour to De-rig.
We offer disabled ramps for all our stages. Please call us to discuss the needs for your event.
Don't forget we can also provide you with the Pit Barriers / Mojo Barriers for the front of the stage.
This is bigger than our ES32 mobile stage,  find out more about the ES32… and smaller than our ES42  find out more about the ES42…
We don't supply the lighting and PA but we can put you in contact with companies we work with who can supply the Lighting and PA equipment.
If you would like to take advantage of the branding opportunity on the mobile stage the PA wings will need mesh banners.
ES38 Gallery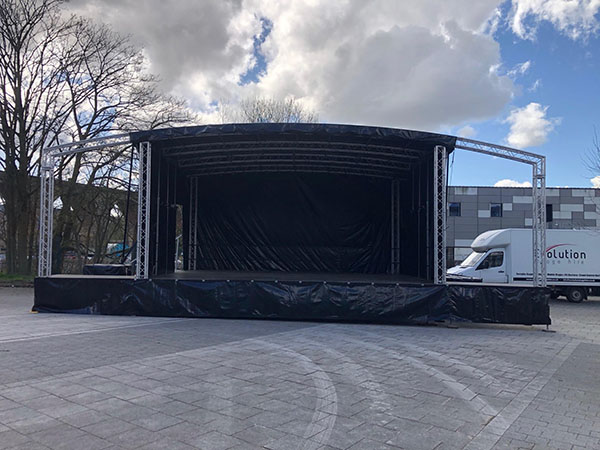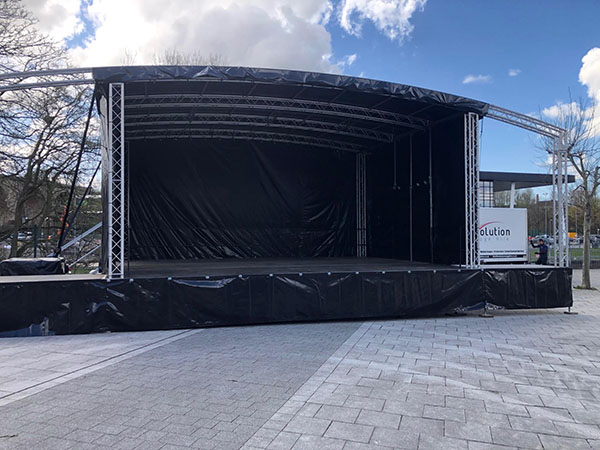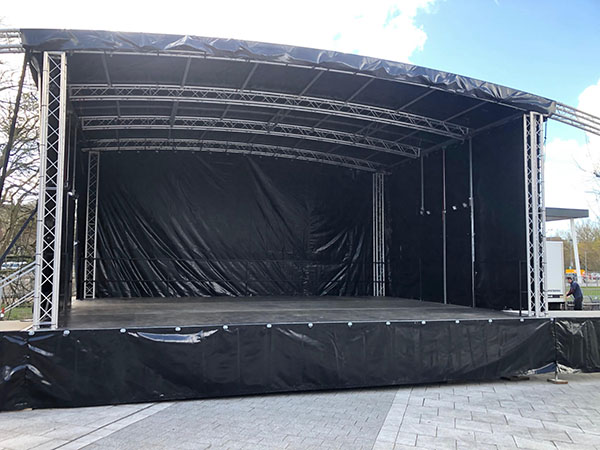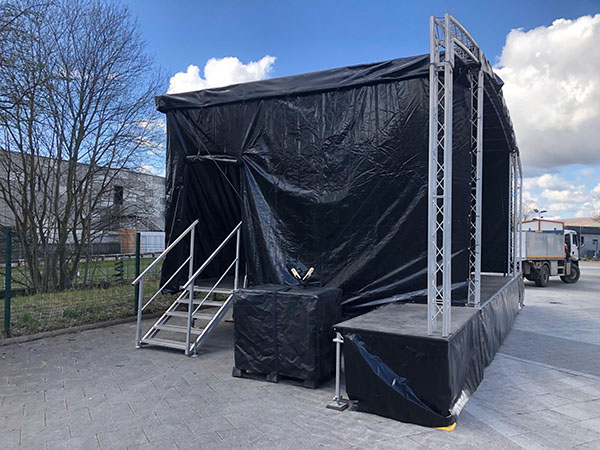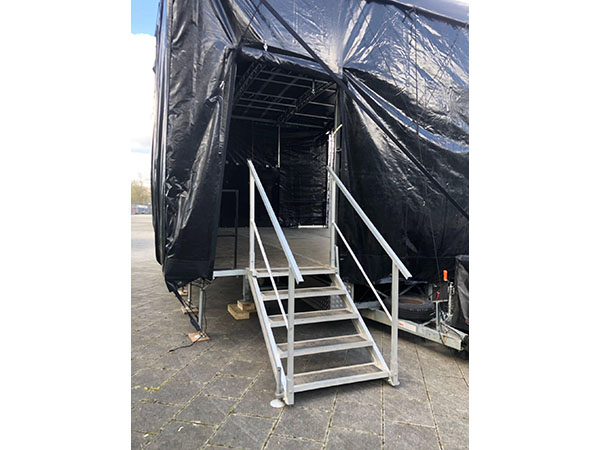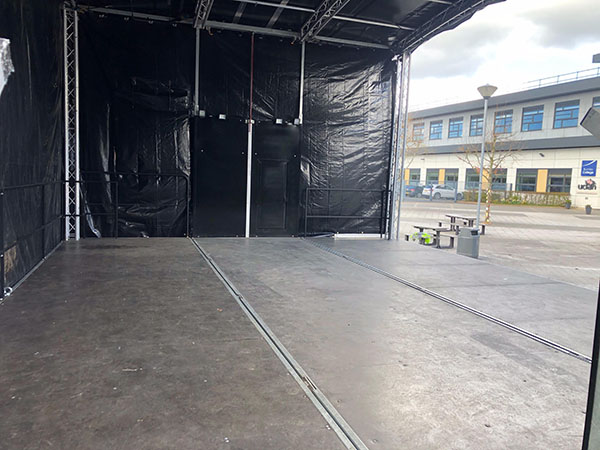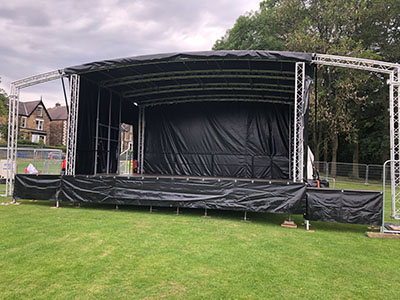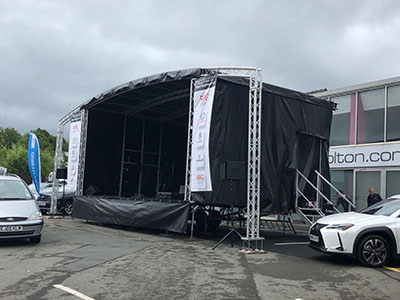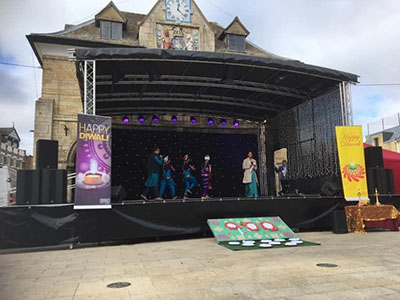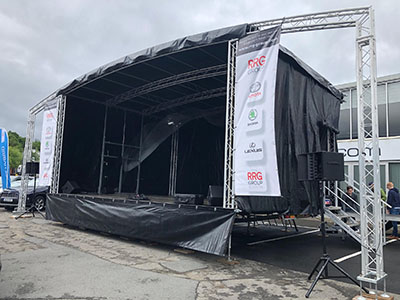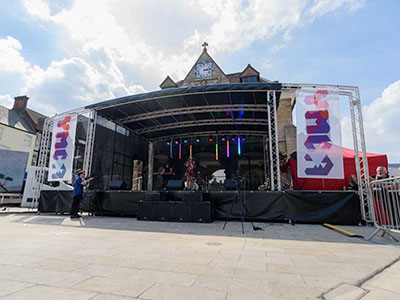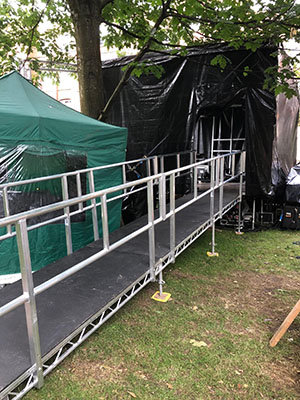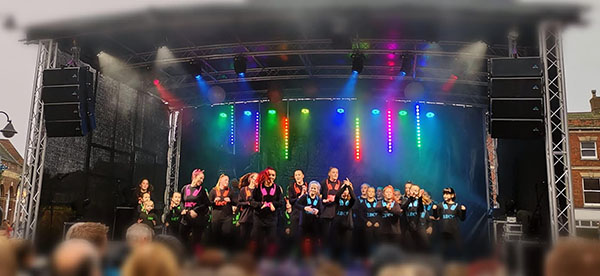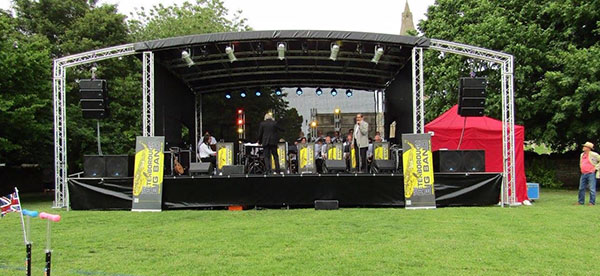 Branding our mobile stage for your event
There are several spaces available to promote or advertise your event or sponsors logos on stage in banner form these can be seen in our photo gallery.
---
ES38 Stage specification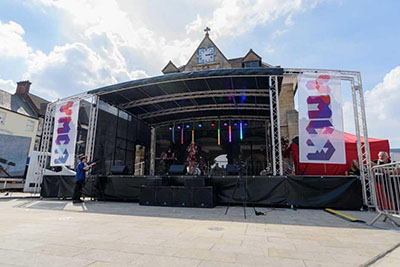 Total frontage – 12 metres (40 feet)
Main stage – Width 8 meters (26 feet)
Depth 6 meters (20 feet)
PA wings (optional) 2 meters (6.6 feet)
Stage weight 3200 kilograms (3.2 ton)
Stage comes with 1 side steps
Disability access ramp available on request
Construction time: 120 minutes
Back wall & Sides: Plain Black Mesh. Custom can supply your own Branding
Stage floor slip proof, weather proof