ES40 Mobile stage for hire
This ES40 stage is 13m x 7m including PA wings. It has a 59m² performance area.
The ES40 takes between 45 and 60 minutes to set up and 35 minutes to De-rig.
We have two smaller stages, the 32m² ES32 and the 48m² ES38.
Stage comes with 1 set of access steps.
We offer disabled ramps for all our stages. Please call us to discuss the needs for your event.
Don't forget we can also provide you with the Pit Barriers / Mojo Barriers for the front of the stage.
We don't supply the lighting and PA but we can put you in contact with companies we work with who can supply the Lighting and PA equipment.
If you would like to take advantage of the branding opportunity on the ES40 mobile stage you can:
Deploy 2x PA Mesh Banners 3200h x 2250w.
These would need to be made from mesh so the sound from the speakers can travel through them.
 You will also need to supply Wire ties/Cable ties 450mm
Top header for banner 8.8m x 1m
ES40 Video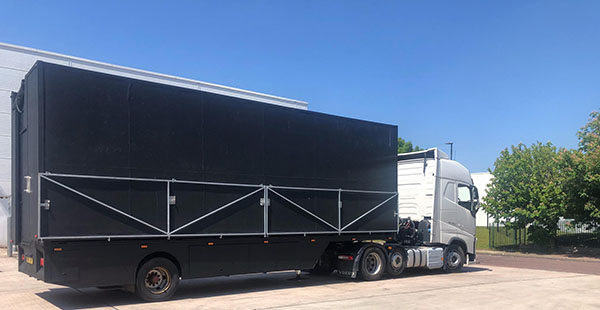 ES40 Gallery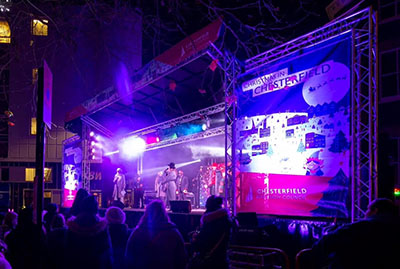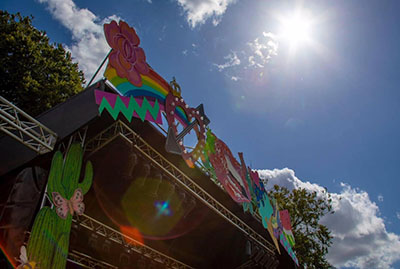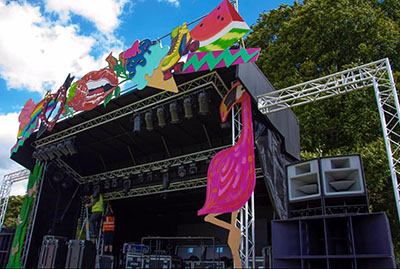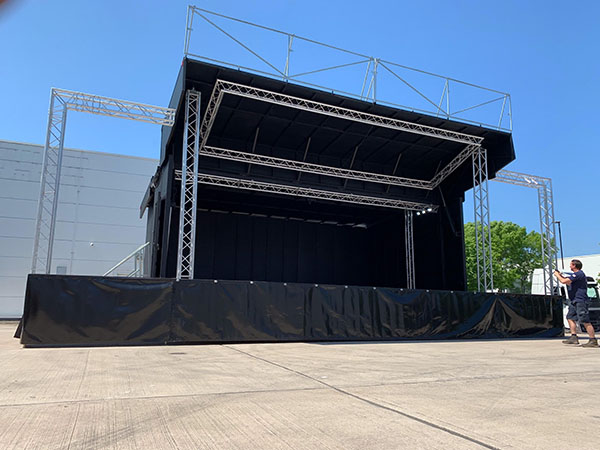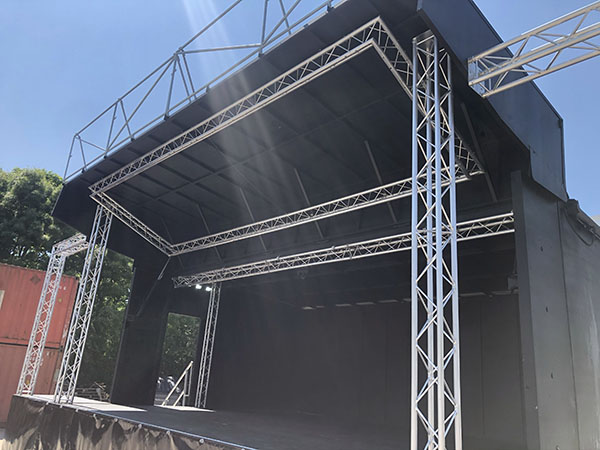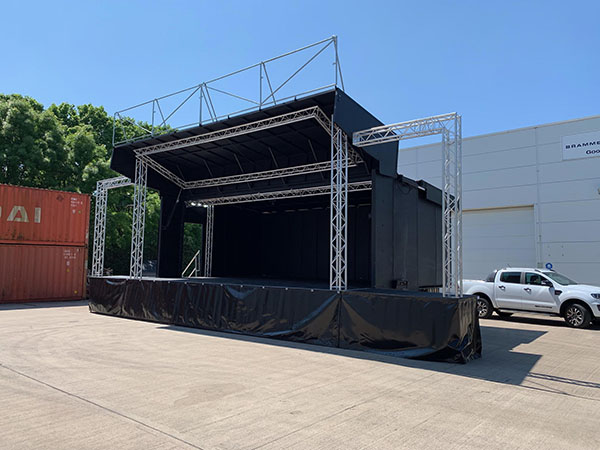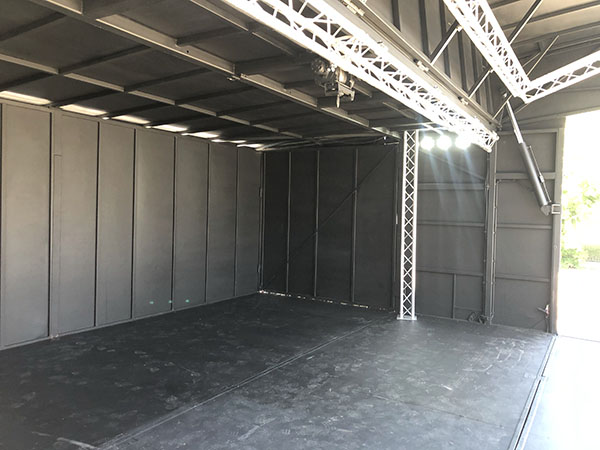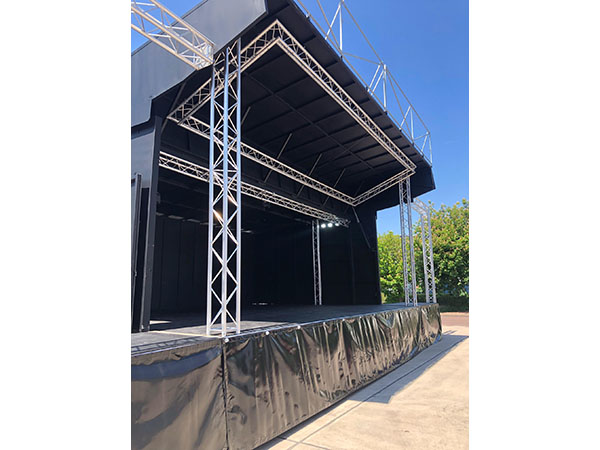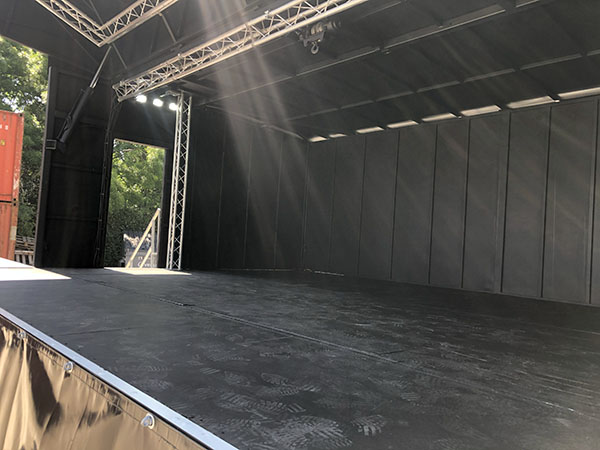 ---
ES40 Stage specification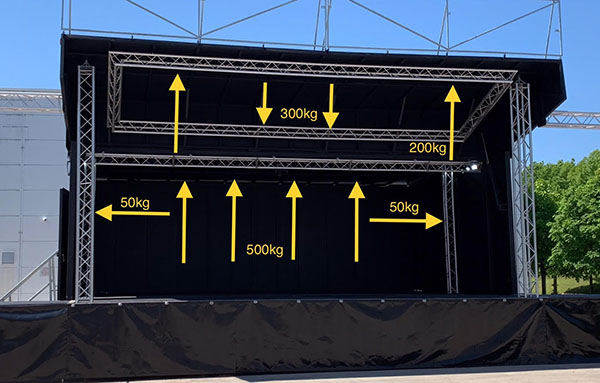 13mx7m including PA wings
Stage dimensions; 13m(w) x 7m(l) x 5.5m(h)
Stage Clearance Height: 4m(h)
Stage area; 59m²
Platform height; 1.2m
PA / Sound Platform Wings
Mesh banners for the PA wings on the ES40 mobile stage are 3200hx2250w
Roof: Intelligent Hydraulic Roof System
Roof Safe Working Load Truss 1st 200kg,2nd 300kg,main beam across the Centre 500kg. 2x truss vertical 50kg each
Stage platform loading; 300kg/m2
Max wind speed; 39.6mph
Construction time:45 to 60 minutes
Custom can supply your own Branding
Stage floor in Black
Disability access ramp available on request